In the present day business it is most crucial to stay in the top digital marketing. The prevalence of social media and e-commerce has increased multiple times and most of the companies are trying to stay on top of the game hence, creating a tough competition. As a result, having a digital presence is more important than ever. Here are a few digital marketing best practices that can help your business achieve new levels of success online.
Research about your target audience
Why? Because not everyone needs your product or service. And catering to everyone is unfruitful as well as a complete waste of time. Hence, the first step in any marketing campaign is to identify your target audience. This includes understanding their needs, wants, interests, and behaviours. This information can help you tailor your marketing efforts as per the preferences and need of customers, which will result in higher sales.
Develop a strong brand identity
A strong brand identity is essential to the success of your digital marketing efforts. This includes having a clear logo, colour scheme, and messaging that is consistent across all channels. Your brand should be easily recognizable and evoke positive feelings in your target audience. How to choose colour scheme for your brand? Well as you have read and heard various times, "Less is more". Stick to 3 colours only, as 3 is a magic number for creating a brand image. Moreover, excessive colours leads to unclear impression. You should also use only 3 sizes of font based on importance of the sentence.
Convey your story via social media
Social media has evolved into one of the most essential digital marketing channels. You should use social media to reach out to and engage with your target audience, publish useful material, and promote your business. Create social media profiles in your brand's name, making care to select the appropriate channels for your business and developing a content plan that resonates with your target audience. Furthermore, social media is one of the best places for running paid advertisements. Depending on your company's objectives, you can launch lead generation campaigns, brand promotion campaigns, or a variety of initiatives.
Optimize your website
Your website is often the first impression that potential customers will have of your business. How to optimize your website? Ensure that your website is easy to navigate, loads quickly, and is optimized for search engines. This includes using relevant keywords, optimizing images & videos, and using meta tags and meta descriptions.
Prosper your brand with emails
No matter the scale of your business email marketing is a highly effective way to reach larger audience. You should use email marketing to build relationships with your subscribers, provide them with valuable content, and promote your products or services. Did you know "Emails with personalized subject lines generate 50% higher open rate" – Yes Lifecycle Marketing, 2017. So, be sure to personalize your emails and segment your subscribers to ensure that your messages are relevant and the right mail reaches to right recipient.
Invest in search engine optimization (SEO)
Search engine optimization (SEO) is the practice of improving your website's search engine rankings. This comprises the use of relevant and genuine keywords, the production of high-quality content, and the creation of backlinks. Investing in SEO can assist you in attracting more organic visitors to your website and increasing your online exposure.
Leverage your paid advertising efforts
Paid advertising can be a highly beneficial way to reach your target audience. This includes using social media advertising, Google AdWords, and other platforms to promote your products or services. Be sure to set a budget and track your results to ensure that you're getting a positive return on investment (ROI). Paid advertising plays a vital role, as social media platforms like Facebook reduced the reach of organic content even to the followers, and started focusing more on paid forms of marketing.
Measure your results
Results show the efficiency of your work. It's important to track and measure your digital marketing efforts to ensure that you're achieving your goals. This includes using tools like Google Analytics to track website traffic, conversion rates, and other key metrics. Results can show you how much you got diverted from your goal. And these are the actionable insights, based on that you can improve your current strategy. Be sure to set goals and adjust your strategies as needed to optimize your results.
Build a connection with your audience
Building relationships and generating conversions require you to interact with your audience. This involves replying to social media comments and messages, delivering exceptional customer service, and soliciting input from your clients. Listen to your target market and use their comments to better your marketing efforts.
Testing and optimizing at every turn
While performing digital marketing activities is critical to test and optimize your methods on a regular basis. Experimenting with different strategies, tracking your outcomes, and modifying your strategy based on what works best are all part of it. WHY? Because change is continual, it is critical for your business to evolve as well, especially in the digital world where everything is evolving. This includes optimizing your website in accordance with the most recent algorithm. To ensure that your marketing efforts are always ahead of the curve, keep up to date with the latest trends and technologies.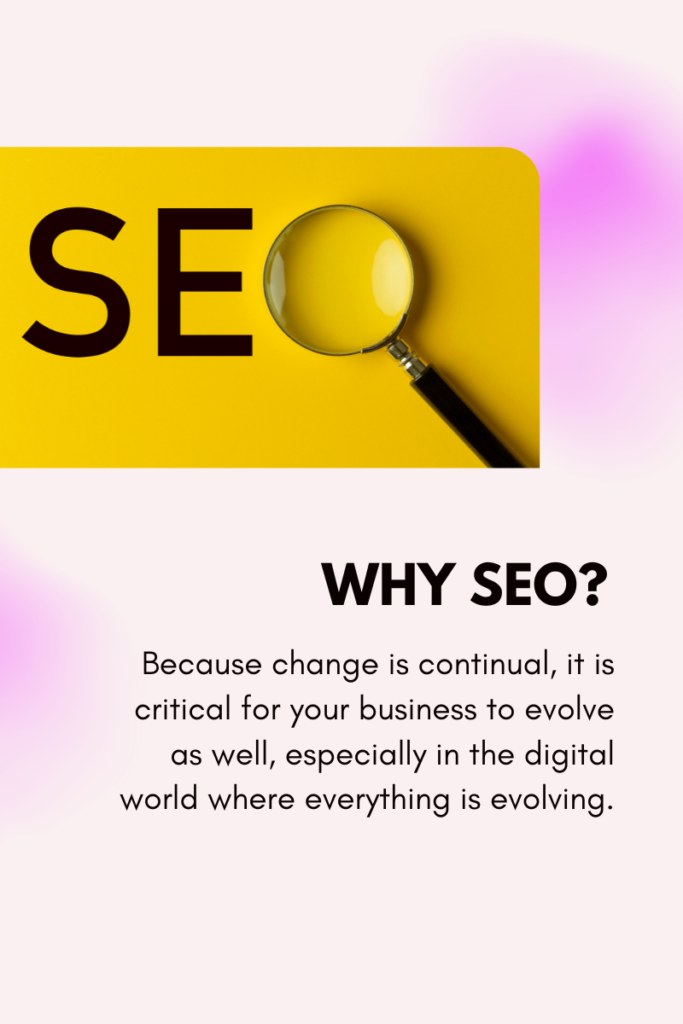 Wrap up
In today's digital world, digital marketing is a vital component of any business strategies. Ultimately, employing the greatest digital marketing practises can dramatically boost your company's online visibility and drive profitability in the age of the internet.
Rashmika Digital, the leading digital marketing firm in Indore, offers top-tier digital marketing services that can assist businesses of all sizes reach their objectives. Rashmika Digital can help businesses communicate with their customers, enhance conversion rates, and ultimately expand their businesses by establishing powerful brand identities, optimizing websites, and using social media. We understand the necessity of continual testing and optimizing methods as an experienced digital marketing agency. Contact Rashmika Digital today to find out more about how our digital marketing services may help your company thrive in the competitive digital marketplace.